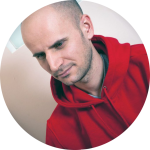 Michael Kechinov
CEO at REES46 Technologies Inc.
Logic tells us that every online store should choose the marketing automation and personalization services that drive its revenue. And never use the tools that hinder that or, what's even worse, incur losses. However, in real life, people often make weird choices.
Digital marketers like to limit their logic to "This company provides its services to some big and famous retailers. And those are no slouch when it comes to making money, so I'd better make the same choice.". Guess what – a lot of those big retailers based their choice on the same logic.
That when it is so easy to run an A/B test and understand the real value of the services to you? Before putting any big money on the table.
Continue reading "Real Price of an A/B Test Between Service Providers"