Abandoned Carts Remarketing for eCommerce
Return customers and increase your sales!
REES46 offers a remarketing tool that returns your customers and reminds them to complete their purchases. Our system offers intelligent and nonintrusive advertising, automatically defining when and where to act.
Reaching out to your audience
Display ads have the highest potential, covering the biggest part of your audience. Your customer will see the ad and remember about the dropped purchase.
Higher CTR
Personalized trigger emails increase the number of through-the-email purchases by 5-10%.
Always on Target
Display ads assure attention of your customer is captured. REES46 shows banners on favorite websites your customer often comes to.
What
Ads including abandoned cart and recently viewed products.
Where
Through the display ad network - on thousands of other websites that the customer visits: news, entertainment, social networks, etc.
Quick and Easy Integration
In a simple few clicks, install REES46 plugin onto your store built on a popular CMS.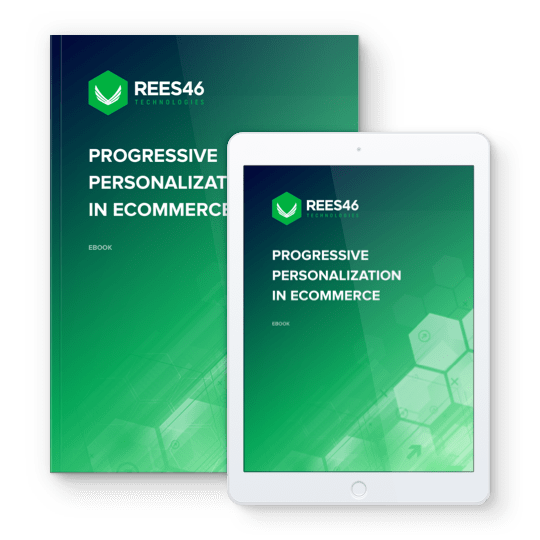 In online retail, personalization with Big Data remains the choice of retail giants. The reason is obvious – the need for heavy traffic that can create enough data for analysis. For average businesses with the number of daily visits under 30,000, Big Data cannot produce sustainable results.
This special report is created to shed light on Progressive Personalization – a high-precision type of personalization not requiring Big Data. With Progressive Personalization you will be able to add high-precision product recommendations to your store without the need to employ Big Data.
Download Ebook
You're in a Good Company
REES46 is trusted by online retailers and brands around the world.
Ready to begin?
Sign up and take your remarketing to a new level.