For those of you, who missed our regular digest emails (if you haven't subscribed yet, it is time to) — here are our major system updates.
REES46 Module for OpenCart v.2.3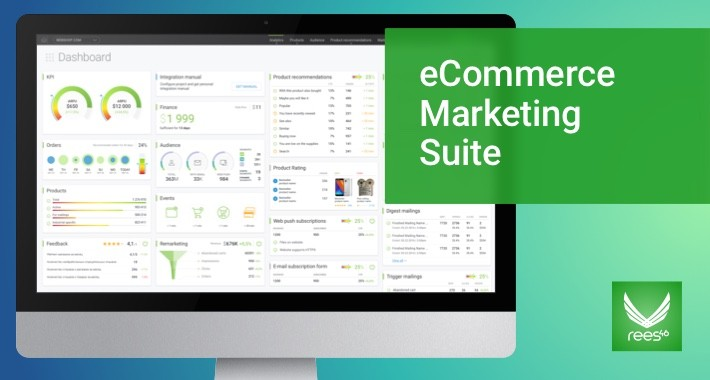 We rolled out a new major update of our REES46 OpenCart Extension. Now it supports OpenCart v.2.1-2.3.
Installation and configuration guide is available here.
First release was in August 2016. Since then we've worked out all the major-ass issues and made it a user paradise.
Main features:
Quick and easy installation right from OpenCart Administration Panel.

Launch Web Push Notifications in one click. Necessary files are loaded automatically.

Set up every Recommendation Block in a few clicks right from the settings.

Initial export procedures (order history and customer list) are now available right from the settings and done in a few clicks.

Every following export procedure is performed automatically.
Better and Smoother Widgets
Our Dashboard just got more user-friendly. Widgets have become more intuitive and visual: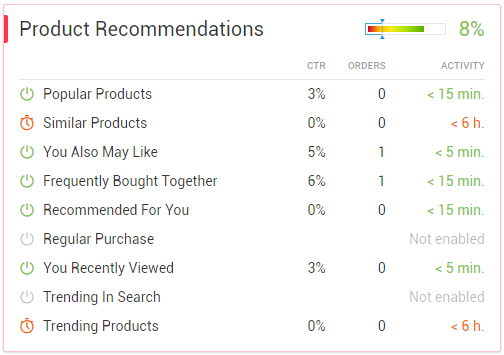 Friendly hints and richer color palette  — we're shaping up our Dashboard to be a feast for the eye.
New Exciting Reputation Management Tool
Soon you're going to witness the first official release. Why do you need any other third-party service when you can give a trial to REES46 Reputation Management tool? Trust-network with live customer reviews and real-time reputation management.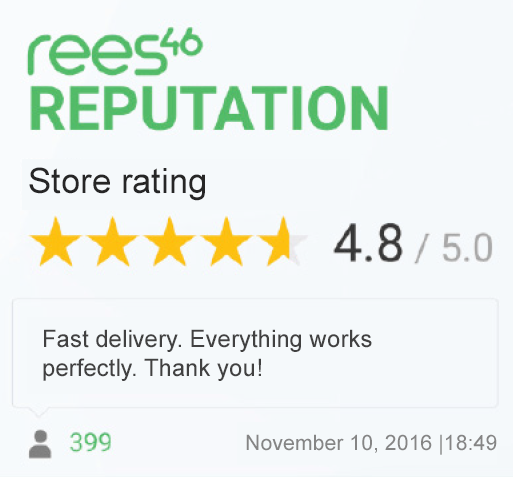 Welcome Niche Solution for Automotive eCommerce!
Finally, the first release of our powerful niche solution for Auto Products category — meant to make you a cutting edge seller in Automotive eCommerce.
Our solution can take into account industry-specific parameters such as:
Car Brand

Car Model

Type of the product (including FMCG)

Type of the purchase (regular, occasional)
It's sharpened to get you the best sales through product recommendations. For more information, see our Documentation.
Flexible Program Logic for Subscription Form
In the stone age Email Subscription Form would hit visitors with a rock in 90 seconds after they appear on site. Today, our smart subscription form has a flexible logic to appeal the spoiled customer.
Flexible scenarios:
Form appears after %n seconds (you set the time)

Form appears after %n visits (you set the number of visits)

Form appears when the mouse pointer is nearby the tab or approaching the Exit button in internet browser
Advanced settings:
Choose between popup and the top bar to better fit your own design

Choose colors to better fit your own design

Show 3 last browsed items right in the form as a shopping incentive
Where to set up: in your personal account on rees46.com  (Dashboard > Emails >  Subscription Form)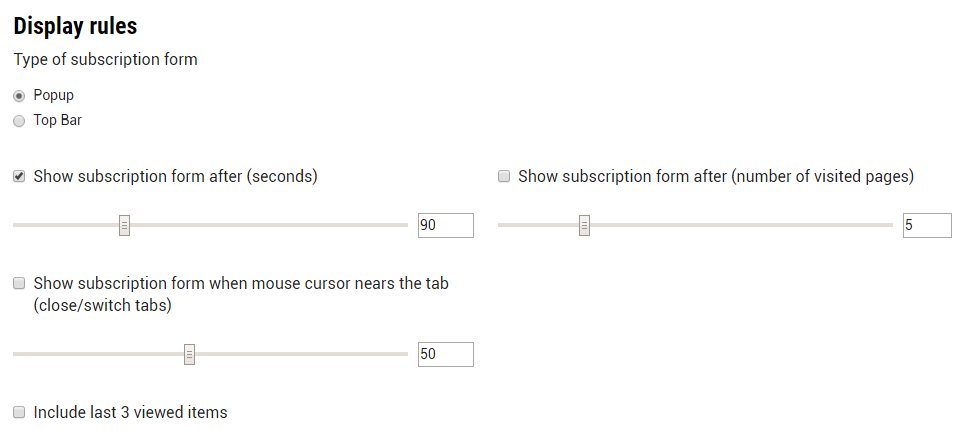 Enough for One Time?
If this news got you interested, hit "Subscribe" on rees46.com and stay tuned for more exciting updates. We're working hard to surprise you. And thank you for reading!