REES46
for eCommerce
Uses opportunities you've never thought about to bring you money you've never expected.
Converts visitors to buyers. Makes visitors come back. Repeats sales. Collects reviews. Works for you while you approve the budget.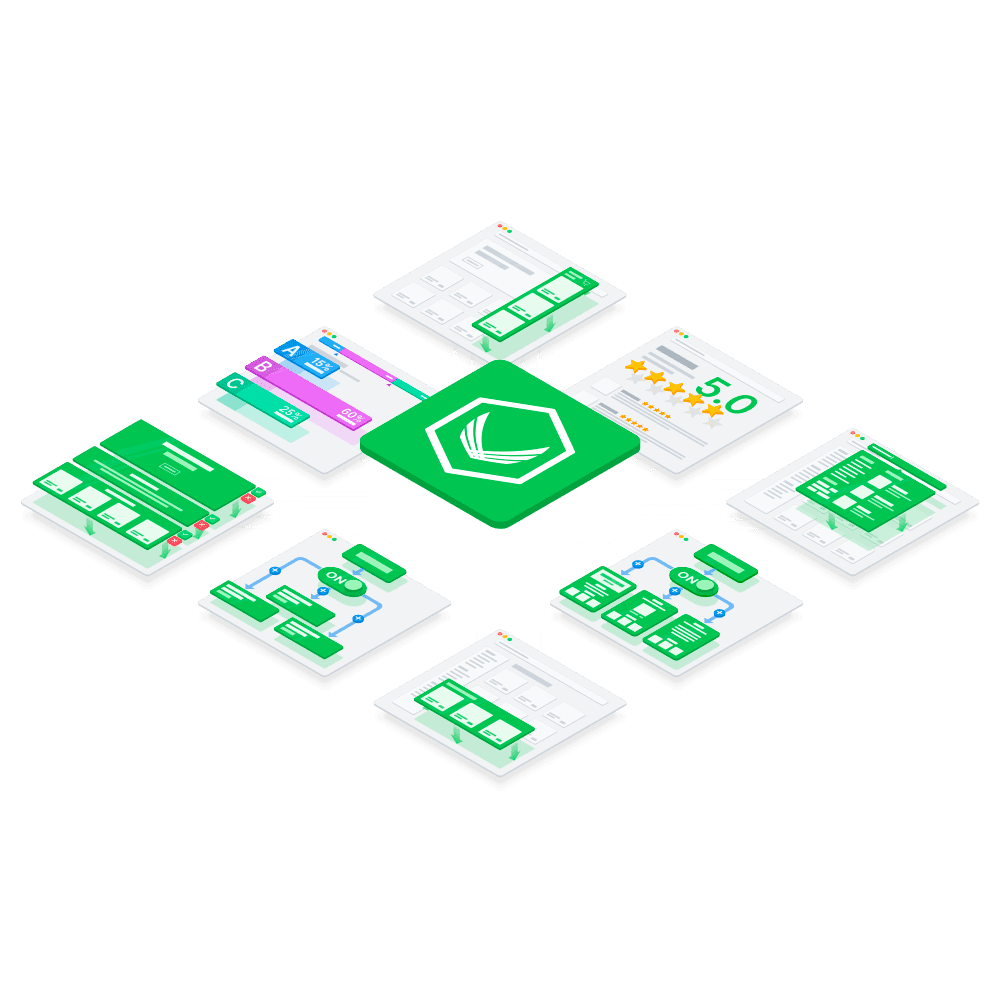 Store revenue growth
REES46 tools assume up to 50% of all sales. Check it by yourself in a 14-day free trial.
12-tool complex
Cover all your marketing needs with one touch. Easy to manage all the tools from your account.
Easy to start, easy to tune
You can create recommendation blocks, letters, customize search and popup behavior logic. You do not need developers for that.
Customizable personalization
Create product recommendation logic for your store targets. Segment your customers according to scores of parameters – from their income level to their car brand.
Transparent and accurate analytics
Adjustable charts and reports that can be downloaded. Calculate total returns brought by every REES46 tool.
Quick A/B tests
Test different assumptions for product recommendations or email newsletters by launching tests just in 1 minute. Let only best solutions work.
Management and analytics in a single window
Evaluate every tool performance, monitor dynamics, test your assumptions and choose the best strategy.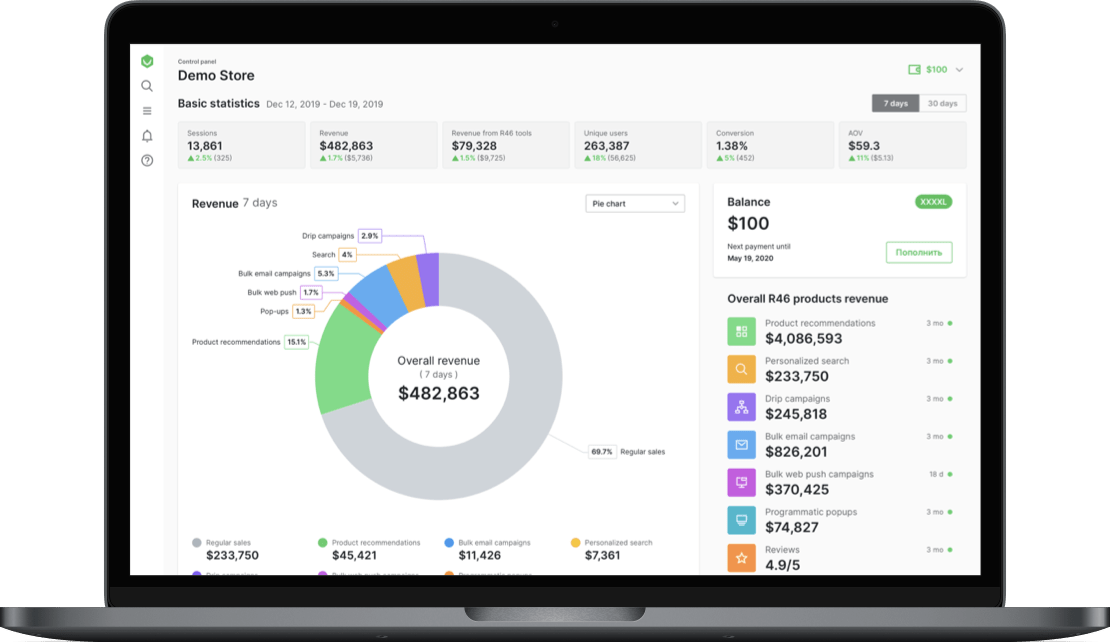 You're in a Good Company
REES46 is trusted by online retailers and brands around the world.
M
Monthly visitors:
less than 25K /mo
Product recommendations
Personalized search
Programmatic pop-ups
Trigger chains
Email campaigns
Web push campaigns
Mobile push campaigns
SMS campaigns
Transactional campaigns
Cascade campaigns
Detailed reports
Product reviews
Embedded scripts
Dynamic segments
L
Monthly visitors:
from 25К to 50К /mo
Product recommendations
Personalized search
Programmatic pop-ups
Trigger chains
Email campaigns
Web push campaigns
Mobile push campaigns
SMS campaigns
Transactional campaigns
Cascade campaigns
Detailed reports
Product reviews
Embedded scripts
Dynamic segments
XL
Monthly visitors:
more than 50К /mo
Everything from plan L plus:
Promo codes
NPS 360°
CRM
CDP
RFM
ROPO reports
Banners management
Storefront merchandising
Category listing personalization
Omnichannel analytics
URL shortener
Raw data access
On-premise setup
Retargeting for Facebook, Google Ads, Yandex β
Personal manager
Priority support