Do you remember the time when we fell in love… with Amazon's "Buy in one click"? It used to be a cutting-edge selling technique for its time and today you see it everywhere.
Have you ever stopped to consider progress as an opportunity to grow?
Let's see what's trending now and how it's reshaping the landscape of eCommerce in the next 4-5 years!
#1. Omnichannel One-click Purchases
"Buy in one click" is to re-emerge on a whole new level to become a future standard. Soon customers will want to make their purchase in one click through every channel — online and offline.
Primo is working on an app prototype that can scan special QR-codes on any surface – from your monitor to a label on an item – and instantly take you to checkout.


This idea has been in the making since the arrival of QR-codes. Right now it is being heavily implemented across East Asia and holds a significant potential given the fact that the region is one of the most rapidly growing markets — both online and offline.
It goes hand in hand with two popular trends:
1. Mobile eCommerce or mCommerce is steadily winning over the market as the number of mobile users interested in mobile retail is growing every year. Used in 2014 mostly for the upper-funnel shopping activities (29.9%), in 2016 mobile devices gained better usability with bigger screens and higher resolution. No doubt, the growing tendency of adoption of responsive web designs is positioning mobile devices as key player in eCommerce in the future.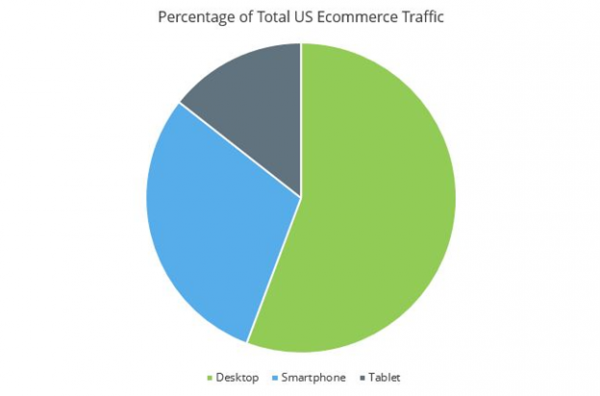 2. Driving force for Omnichannel eCommerce – expanding online retail is no longer limiting itself to the web. It's now attempting to make up for the disparity between web, mobile and offline channels.
This translates into very lucrative opportunities for QR-codes.

#2. Pop-up Stores
Another reason for online and offline fusion is pop-up stores. It's one of the main trends of modern eCommerce. More and more online retailers open pop-ups offline guided by the store -within-a-store model. A lot of consumers expect pop-up shopping to be unique and turn to pop-ups for more specialized shopping with localized selection and optimal pricing. Pop-ups also grant the business an opportunity to build a trust relationship with consumers, improving its public image and word-of-mouth advertising.
#3. Location-based Services
Level geolocation is finding greater application in retail these days. Smart apps that help consumers select a convenient location to make a purchase are gaining wide popularity.
One of them is NearSt  — a service to search and discover books in shops nearby, and order them for collection in minutes or delivery within the hour.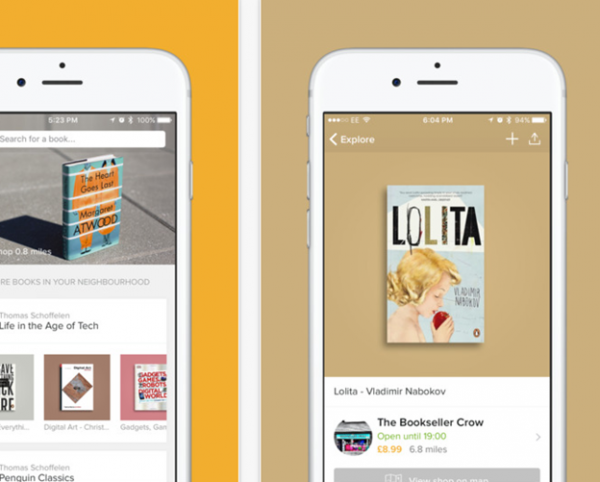 Services like NearSt will become even more popular in the near future — they pretty much re-shape offline shopping into the form of an online catalog. This increases engagement and customer retention rates.
#4. Personalized Product Recommendations
A pivotal point of any store is the search system that allows consumers to quickly funnel down to the checkout area and finalize their purchase. Amazon is a good example of this approach.
There is a better one, though —Wish's search results mechanics. What Wish did was implement dynamically ranging product recommendations that are personally tailored to each individual search.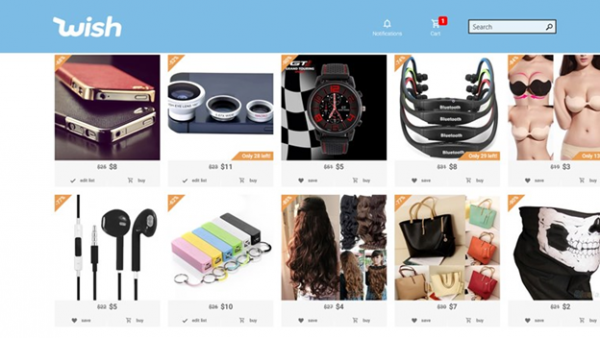 This contrastive approach works particularly well for product categories where the customer doesn't have to spend a lot at once.
Regardless, inducing spontaneous purchases should be your main goal and personalized product recommendations are the answer to engage reluctant consumers. They work to raise AOV (Average Order Value) in every store.
#5. F-commerce
eCommerce on social media has been a hot topic for years but only recently a definite tool was introduced. Today, everybody can buy and sell things on the infamous Facebook Marketplace and guess what —it implements location-based algorithms.
When subsequently Pinterest rolled out a similar service, this served as proof to those who thought this type of eCommerce was only a fleeting trend.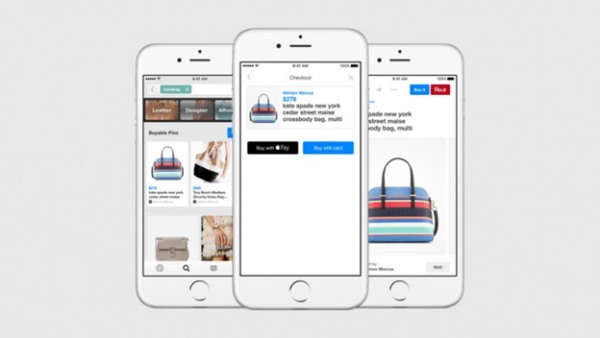 #6. Immediate Delivery and Drone Delivery
Every company is competing for the fastest and cost-effective delivery. Amazon is a pioneer in this field with the Amazon PrimeAir program – with its first delivery made in under 18 minutes.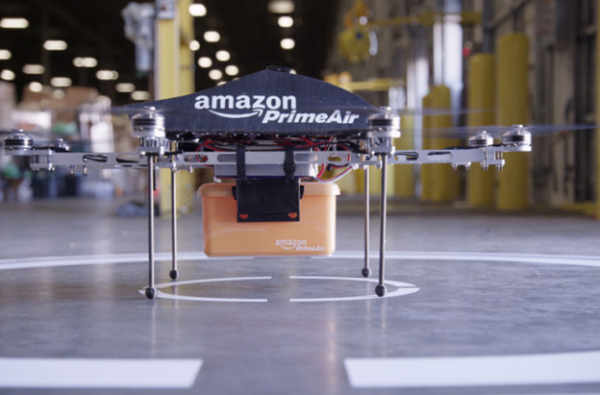 Forrester research indicates that 27% of customers are ready to spend more for same-day delivery.
China with its lucrative online market is a primary target for advanced experiments such as Wish Express — a new lightning-speed delivery service, advertising it can transport any order from China to the U.S. in 6 days instead of several weeks.
#7. Uber-ization and the Almighty GPS
Despite all advancements and existing options for long-distance transport, the last mile still poses a challenge for retailers.
There is a growing tendency driven by the hectic pace of the modern time, where consumers demand to know the exact location of their order at any given moment.
Although, this is yet to be achieved for out-of-country orders, local door-to-door orders can use the new Uber Rush — a service able to make deliveries for small to medium-size retailers.

With Uber present in almost every city worldwide this looks like a promising technology. Thanks to GPS, the customer is always up to date on the current location of their order whether it is pizza or a new laptop.
#8. NFC – Contactless Payment
Apple Pay just made history using a single device for online and offline shopping simultaneously. Not only does it work with standard plastic cards but it also accepts loyalty program cards as well.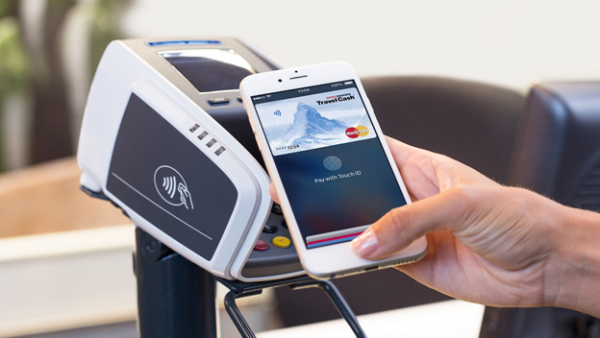 Another tech giant – Samsung – debuted Samsung Pay with the aim to monopolize contactless payment across the Asian market.
And there is Android Pay from Google. Obviously, which only goes on to show that the contactless payment industry is bound to continue its growth in the following years.
#9. Virtual-Reality Shopping
VR and AR are closely related to the trends of the near future. VR is still mostly used in gaming and entertainment but this is in the process of changing. As Lowe's Holoroom puts it: "Lowe's Holoroom is a virtual home improvement design and visualization tool that empowers homeowners with an immersive, intuitive experience in the room of their dreams".
Lowe's Companies, Inc. own and manages a big chain of retail home improvement and appliance stores in North America. If a retailer of their size is turning to VR, it's apparent that this technology is here to stay and will only increase in popularity.
Market experts predict it's going to gradually replace offline outlets across certain product categories — especially small kiosks and stands in malls. 
So,
evolution requires eCommerce to adapt and comply with changing demand. This brings to life new exciting projects that are still intended to address on-going issues in the industry — getting new customers, improving conversion rates, encouraging repeat purchases and managing reputation.
When you look towards the future, it's important to understand how managing your budget smartly now can take the weight of marketing off your shoulders. REES46 is meant to automate your advertising and can bring you greater gains in the long run.