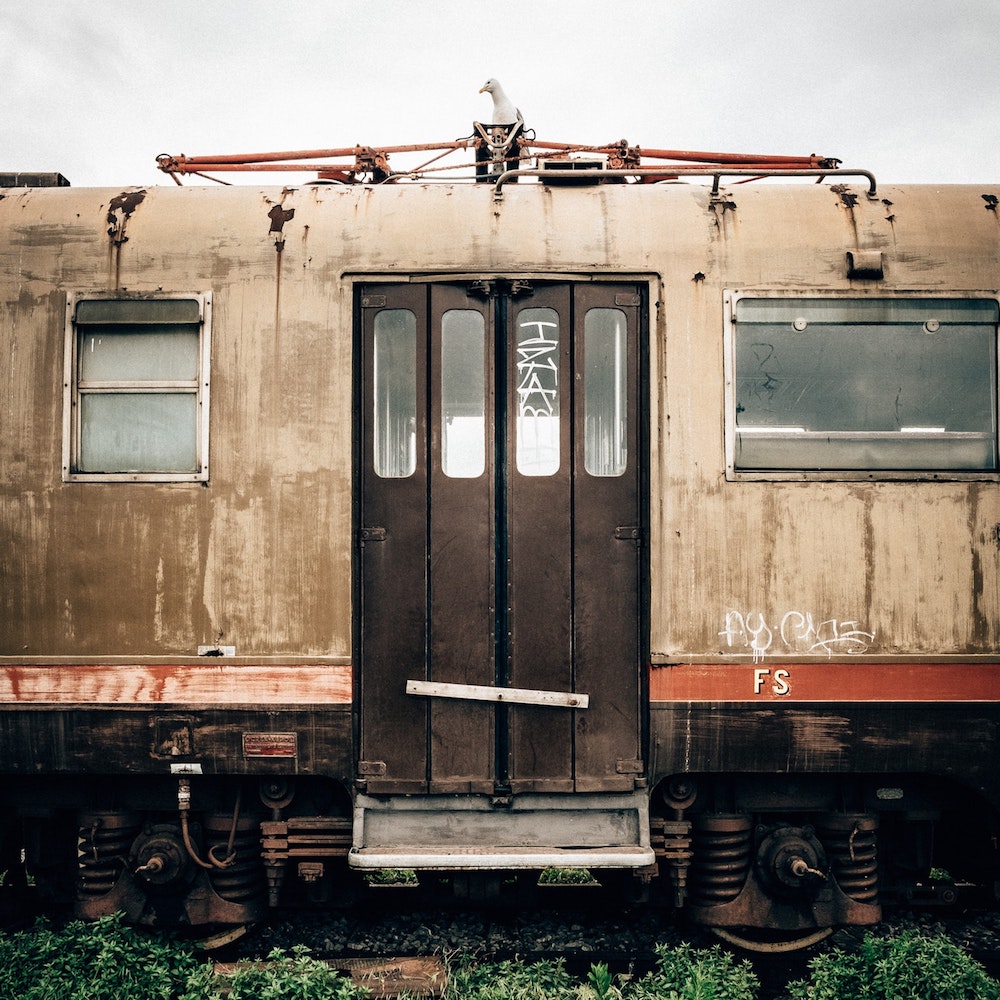 "(AI is) the holy grail that anyone in computer science has been thinking about."
Bill Gates
Statistical forecasts praise Artificial Intelligence. According to the experts' opinion from Markets and Markets, the AI market will reach $5.05 bln by 2020. Gartner predicts that in 2018 AI will support 6 bln IoT devices and that in 2020 more than 85% of all interactions with online shoppers will be controlled by AI. Average investments in an average AI startup, according to AngelList, will be approximately 5 million USD.
The future of AI is believed to be bright – experts keep this topic hot, continuously discussing that someday AI will replace millions of jobs and will open up greater opportunities for all sorts of industries, from healthcare to eCommerce.
AI and eCommerce
Speaking about the use of AI specifically for eCommerce, there are a few major directions AI could go.
Conversational Commerce: sales driven by conversations in messenger apps between shoppers and "smart" chatbots, which pose as human beings.
For example, at the end of 2016 Starbucks announced the launch of "My Starbucks Barista," a chatbot creation, which helps customers place their order: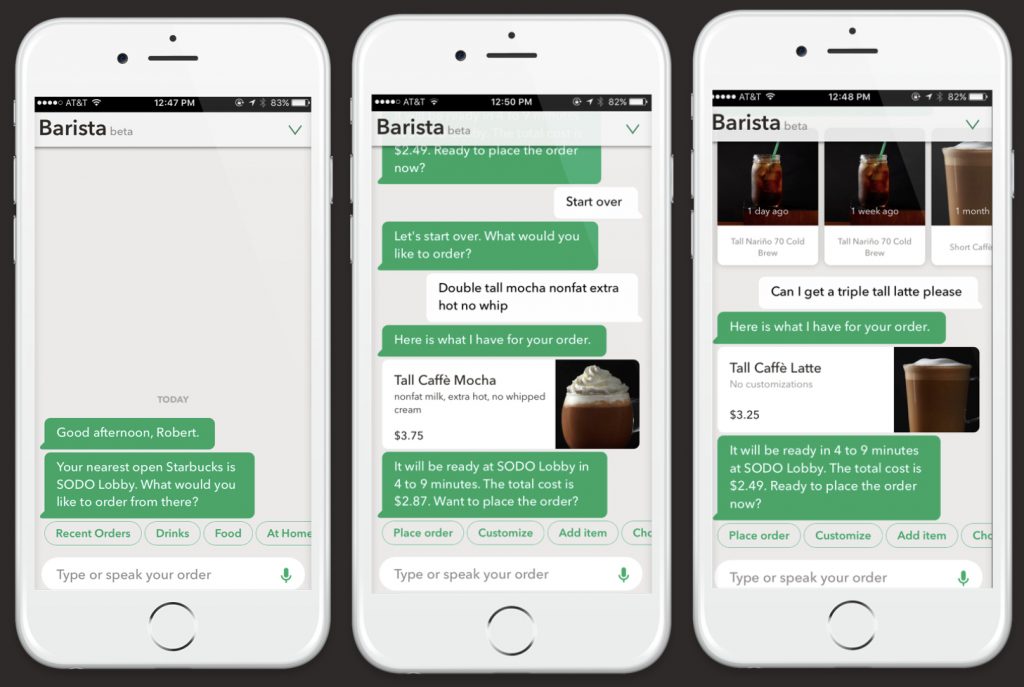 New technology attracted a lot of interest from clients and had led to the growth of mobile ordering: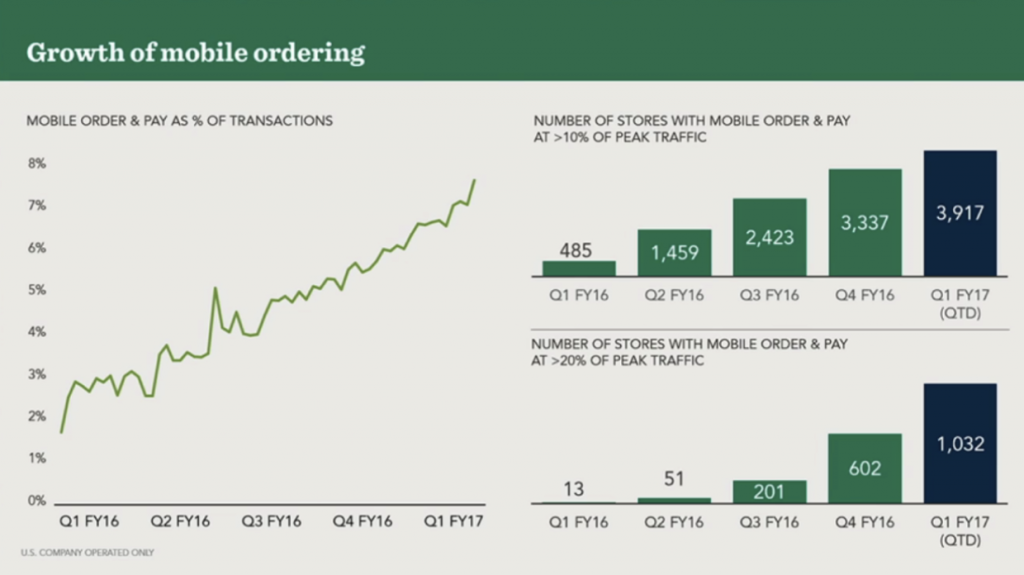 AI-personalization: Artificial intelligence analyzes past customer behavior to predict future behavior. For example, AI has the potential to predict which products a customer is most likely to purchase. Additionally, it is recommended that AI can be used for dynamic price changes for each particular group of customers.
Big Data analysis: AI analyzes vast amounts of unstructured data (Big Data), searches for hidden trends and makes recommendations to marketing specialists: which products to discount, which products to purchase, and which KPI can be improved and how.  
Improving search capabilities: AI helps to "understand" search requests of shoppers and provide them with the most relevant results – even if the final search results radically differ from initial formulations. This trend has found its place in the technology of voice-controlled devices, embodied by projects such as Echo and Alexa.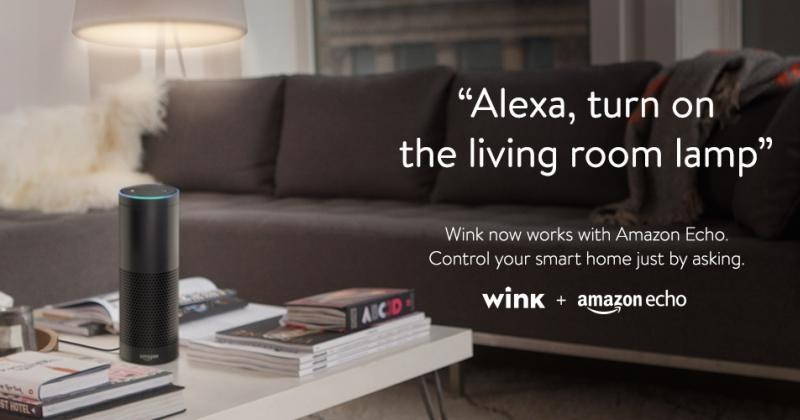 As we remember, technology can not only manage a Smart home but also help you with online purchasing.
Natural Language Processing (NLP): Artificial Intelligence identifies the human language, enables sentiment analysis, and predicts shopper behavior based on lexicon and language constructions.
Image recognition technologies: This technology can be used in different ways.  For example, Mondelez's "smart shelves" use cameras and sensor technologies to track shoppers and determine their demographic characteristics, actions, level of interest based on mimics and facial expressions to show each particular shopper the most relevant ads at a special display by the cashier.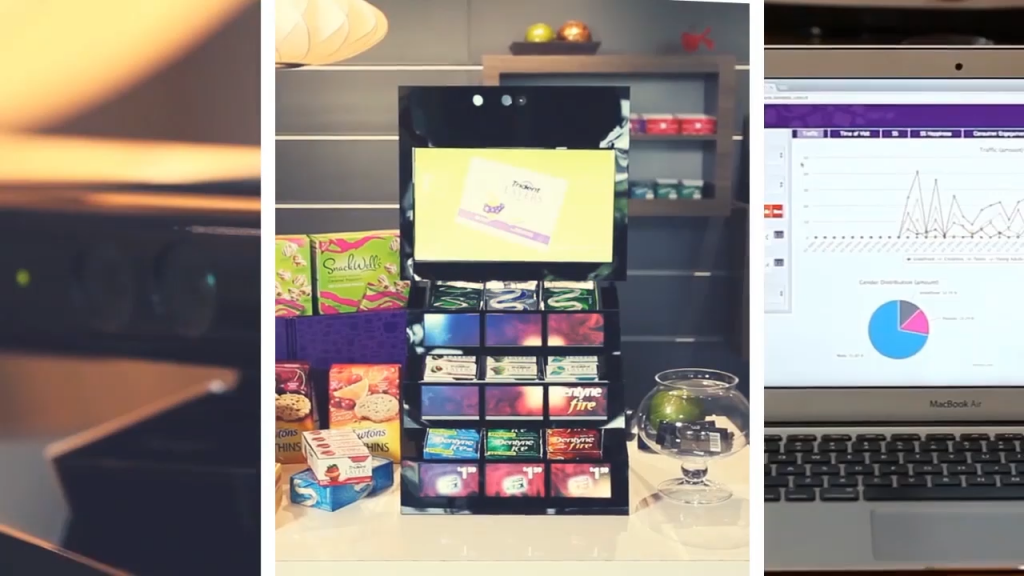 Another technologically advanced example is the "Snap. Find. Shop" application that allows users to take a photo of any merchandise using their smartphone and receive a link to the list of shops where you can buy it.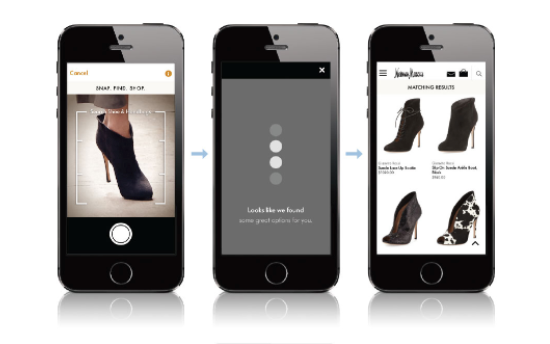 Unfortunately, while there are many potential applications for Artificial Intelligence, it is currently mostly used for "entertainment purposes" by top brands. There are, at present, many roadblocks on the way to the massive use of this technology.
Why is AI ubiquitous in eCommerce
Drawing from the following matrix, prepared by CB Insights, it is obvious that in the past few years of active interest in AI, investors have preferred to support its development in healthcare, marketing, advertising, and BI. Sub-industries like Fintech, IT security, wearable devices and IoT follow shortly after. Other sub-industries, including eCommerce, have been far less appealing to investors.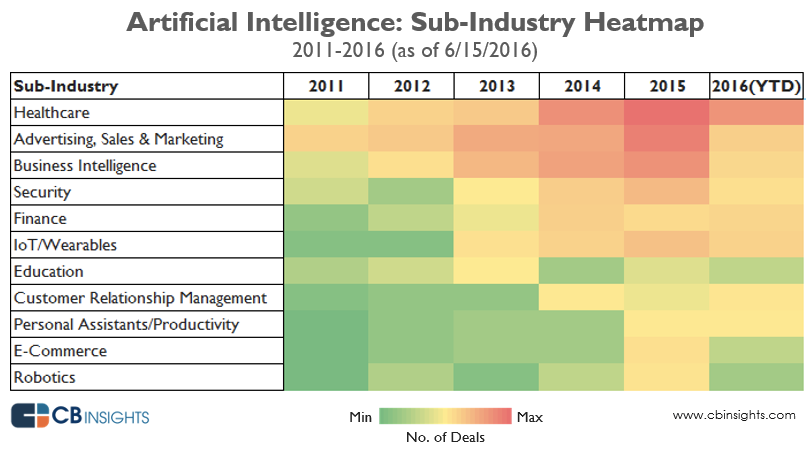 What is the reason for such a trend? All of the major applications mentioned above, which eCommerce is paying the most of the attention to, are not yet ready for active use of AI technology due to its current technological imperfectness and instability. This is a crucial roadblock for an industry where every innovation should have a high ROI.
Voice-controlled technology is not perfect: The idea of having a personal assistant in your own house is marvelous, but the underlying technology is not yet very accurate. Stalls caused by the bot's incomprehension of voice commands are unacceptable for online retailers.
Another example of voice-controlled technology malfunctions was a case when Alexa called the police — perhaps, the action was helpful, but the voice-recognition algorithm failed. And this happens often.
Chatbots do not always work perfectly. Once the chatbot mania ended, even Facebook admitted that conversational technologies are still only partially developed and a chatbot can cover only about 30% of requests without human interference. Hence bots can sometimes fulfill their tasks (it is important to give them feasible tasks), but in most cases, they are not yet ready.
Other restrictions come from human psychology. Statistics from the financial services industry confirm that a majority of consumers are not interested in interacting with chatbots; they prefer human interaction.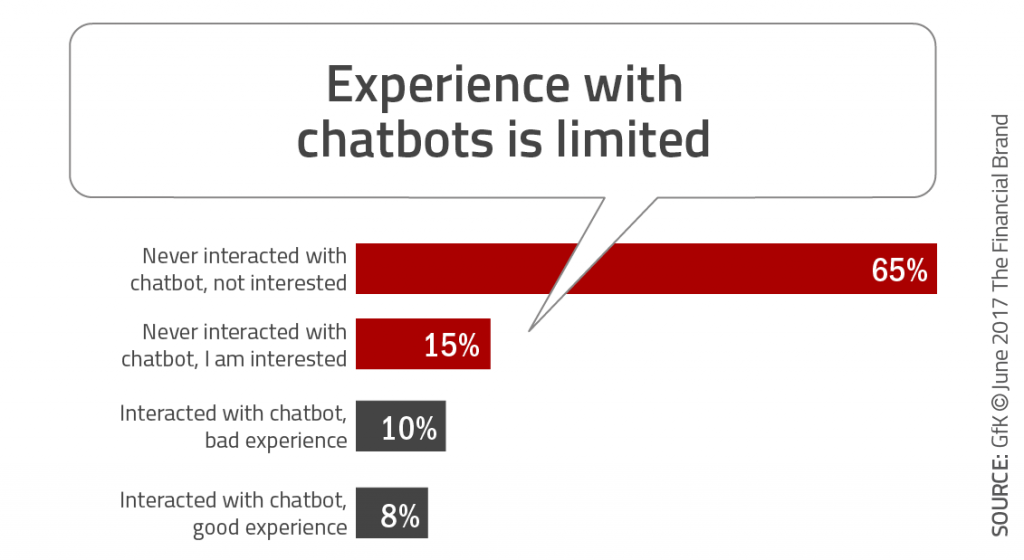 Chatbots have enough disadvantages – incomprehension of situational context, complicated requests, and the inability to improvise. At the moment Facebook has eliminated conversational technologies and AI from the list of top research priorities.
AI sometimes acts unexpectedly. An AI bot whose duty was to identify the most popular image searches, track the trend and transform the found images into iPhone cover cases and simultaneously post them as available products on Amazon has gone mad.

The results were quite hilarious and attracted a lot of attention, though not exactly in the desired way. Unfortunately, such technology does not work flawlessly.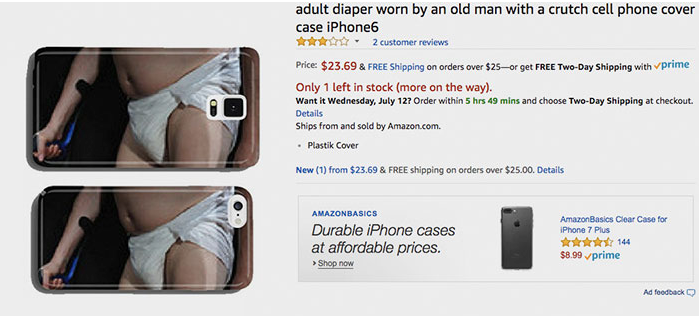 AI and eCommerce are not ready for each other…yet
AI has repeatedly been compared to other "Gold Rush" innovation trends, which promised to disrupt the market approximately every 10 years.

The dot-com bubble led to a dramatic increase in the number of websites opened by companies, who did not yet understand how and for what purpose they were going to use them. In the 2000s a new global trend for cloud computing appeared, and again, a few companies fearlessly decided to test it, while others watched from the sideline.

Finally, after a while, the remaining companies joined the first-comers. 
These stories almost always follow a similar scenario: early failures, recognition, and mature market. The examples of AI usage today are nothing more than amusing experiments and maddening fiascos. Technology is being tested and improved with the help of those who agree to invest in risky pilots. These investors are top-brands that will continue doing it at least for the sake of informational exposure and newsbreaks.
Let's give Artificial Intelligence about 5-10 years before we render a verdict on its usefulness to the business community.