The Background
With 15,000 brand name products from over 100 leading beauty brands, KrasotkaPro has grown into one of the largest online beauty retailers in Russia in just 5 years.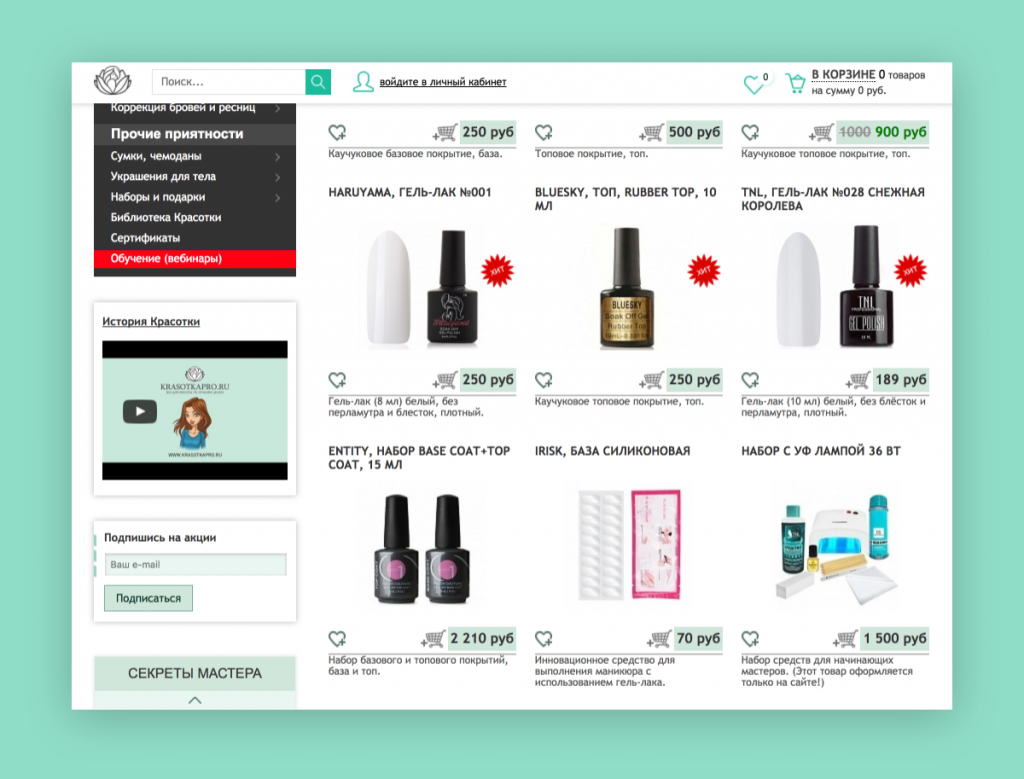 Early on, the founders identified several differentiating factors that would allow the store to stand out in the saturated cosmetics retail market.  By skipping the middleman and the markups, and by having a direct relationship with factories and suppliers, the store became a one-stop-shop for all beauty needs at affordable prices.
On a mission to demystify the beauty routine, KrasotkaPro provides "get the look" makeup tutorials, tips from professionals, and product recommendations, giving the modern woman the tools to be her own make-up artist and beauty expert.  Their YouTube channel has 54000 followers and over 10 million views.
The Challenge
KrasotkaPro's customers are both amateurs, who do their own at-home DIY routine, and professionals, who work in the industry or own beauty businesses. The professional segment is further divided into 3 main categories:
Nail Pros.

Hair Pros.

Salon and Spa Pros.
As a top e-commerce business, KrasotkaPro needs to leverage marketing solutions like product recommendations that can increase conversions as well as the average value per order.  The recommendations have to take into consideration the specific characteristics of each group of customers.
While it may be obvious that a spa pro customer shouldn't get a recommendation to buy a gel color nail polish, or hair strengthening shampoo, traditional applications of machine learning applied to product recommendations are powered by collaborative filtering and may do just that.  
There is also a behavior model to consider.  Many customers fall into a pattern of buying their go-to products, the ones that they've tried and tested and know work.  They rarely stray away from their usual preferences. Marketers at KrasotkaPro realize that recommendations have the power to expose these customers to new products at different, perhaps higher price points, and to change their behavior.
The Solution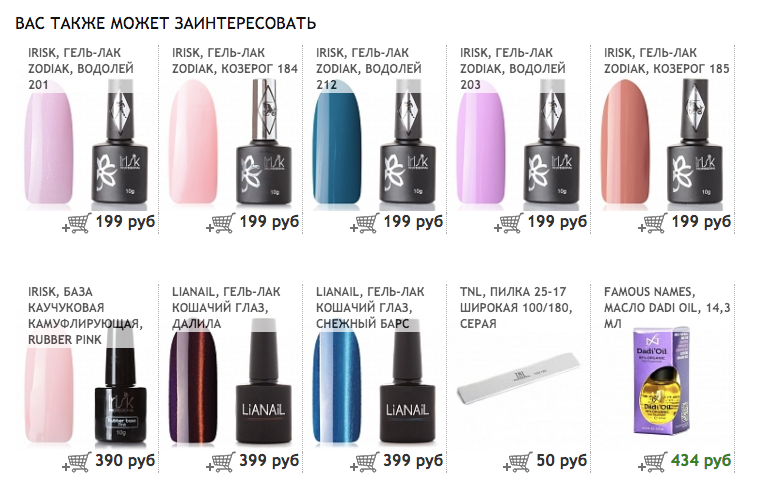 KrasotkaPro started using the REES46 personalized product recommendations designed for the Cosmetics segment, to maximize the AOV (Average Order Value) as well as stimulate additional purchases.  The personalized product recommendations have been placed on the product page, following the product description with possible headlines:
You may also like

People Who Bought This Also Bought
The A/B testing results have concluded that since implementation, the average value per order increased by 10% due to additional products being added to the order as well as sales of higher priced product equivalents.  
The Results
The ability to personalize product recommendation by targeting specific customer segments completely changed the game for KrasotkaPro.  Their AOV went up by 10%.  They noted an uptick in incremental value, greater interest in higher priced categories, and increased overall sales.    
"The REES46 Progressive Personalization Engine helped us precisely target each segment down to specific interests of individual customers, starting from their very first moment on the site. The instant boost in the AOV painted a pretty clear picture for us.  Now we have a better understanding of who our customers are. We understand their implicit preferences which allows us to properly segment them, and we are able to use this knowledge to further personalize suggestions and serve our customers. We've increased the quality of our email communications, and increased our sales and revenue."  
Alexander Kornilov
E-Commerce Lead at KrasotkaPro.ru