In-store Advertising
REC ONE
Programmatic in-store advertising platform for online retailers built to drive profits from ads without losses in conversion rates.
Promote products from your catalog
Rec One promotes products that are available in your store and do not lead shoppers to other stores.
Reduce costs
You have lower costs because REES46 takes care about communications with advertisers, documents and reports.
Your rules
You choose Brands you work with and products you promote.
More Brands - More Reward
Increase average ad price by encouraging Brands to compete for your ad space in real time.
Real-time analytics
You get real-time ad performance analytics: views, clicks, revenue.
More inventory types
You can use up to seven types of ad inventory to get more revenue on the same traffic.

Inventory
Create and set your inventory.

Advertisers
Invite advertisers

Access
Provide Brands with the inventory they can use.

Campaign
Deliver ads 
to your customers.

Analytics
Track results and grow revenue.
Important:
You control exactly where to place the ads. The promoted products are selected from your catalog and placed in premium spots..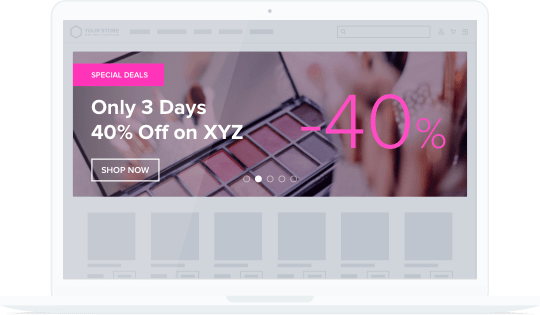 Banners
with the best findability:
on all pages;
СPC/СPM;
flat rate possible.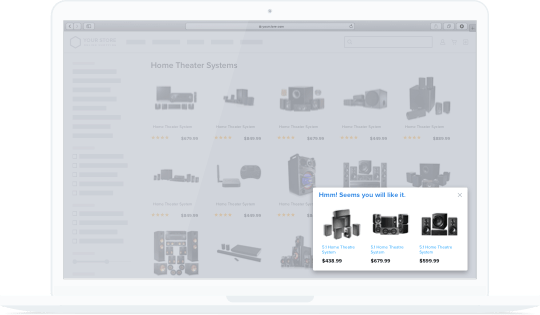 Popups
Relevant to the current context:
On category page;
On product page.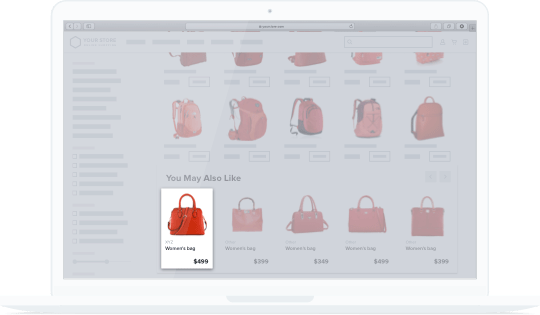 Product Recommendation Blocks
Promoted products are located on the premium places.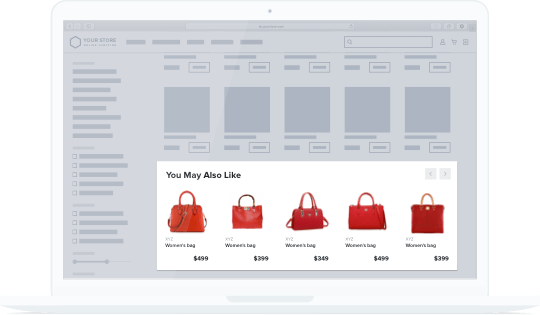 Sponsored Products Blocks
Let ads be discovered in separate blocks on every page and in mobile app.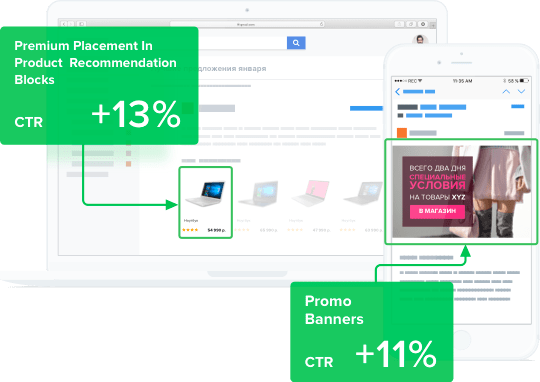 Ads In Emails
Optimized for mobile devices
Premium placement in product recommendation blocks
Targeted promo blocks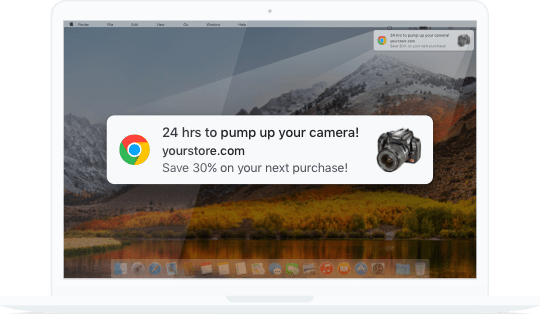 Web push notifications
Regular web push notifications campaigns featuring promoted products
Selling Ad Spaces through Auctions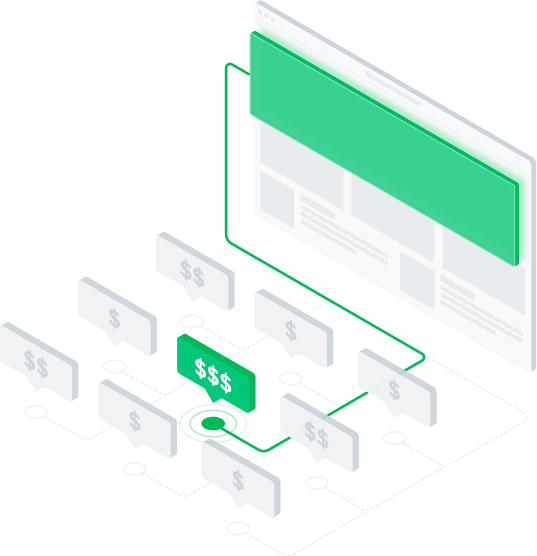 Rank advertisers based on their bids and sell ads to the advertisers who value it the most. Your revenue grows by 10-30%.
Real-time performance analytics & insights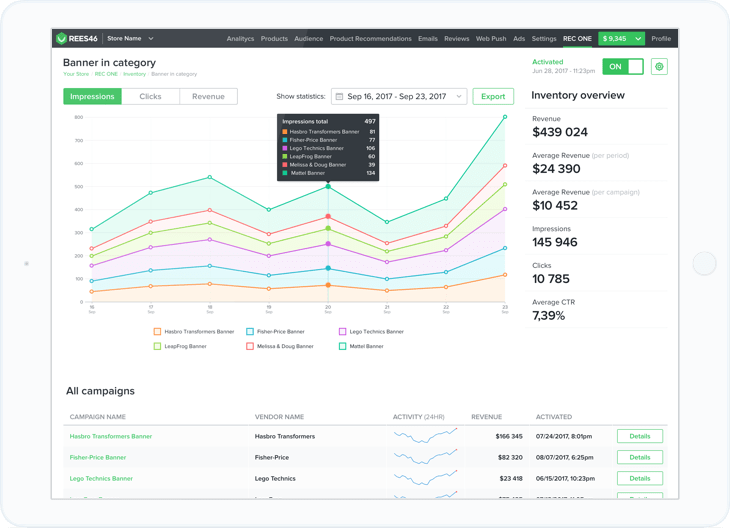 Total revenue
Ad inventory performance
Bids
Ad views
Ad clicks and sales
Conversion
Calendar