Bring back
Drip Campaigns
Increase your returns and the store medium check automatically and without developers.
Easily create batches of Bulk Emails and Push Messages to achieve all kinds of marketing objectives: renew an abandoned order, cross-sell or pursuade a subscriber to make his or her first purchase.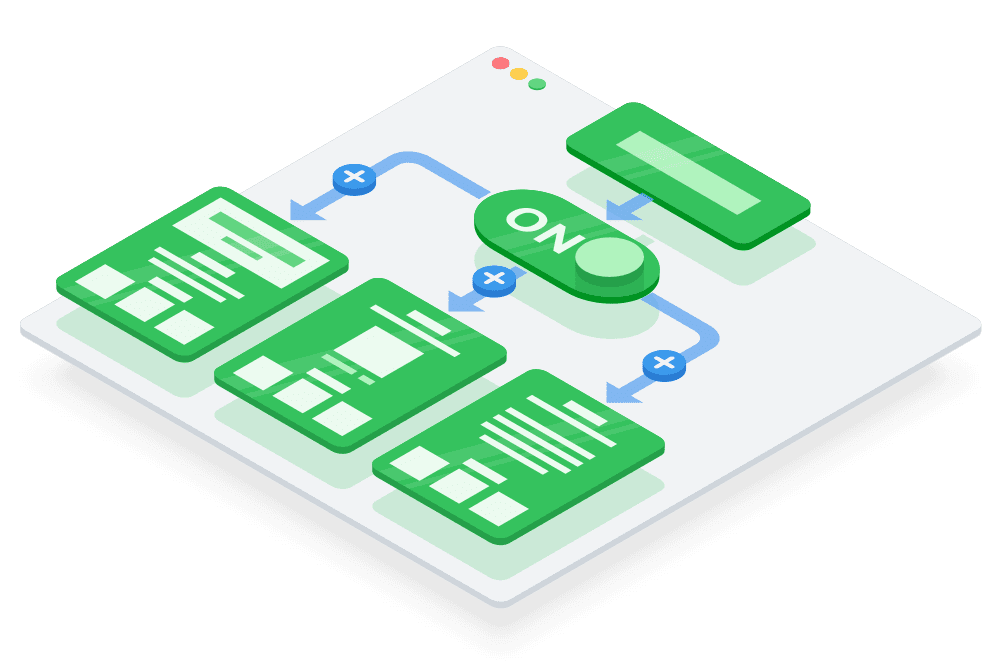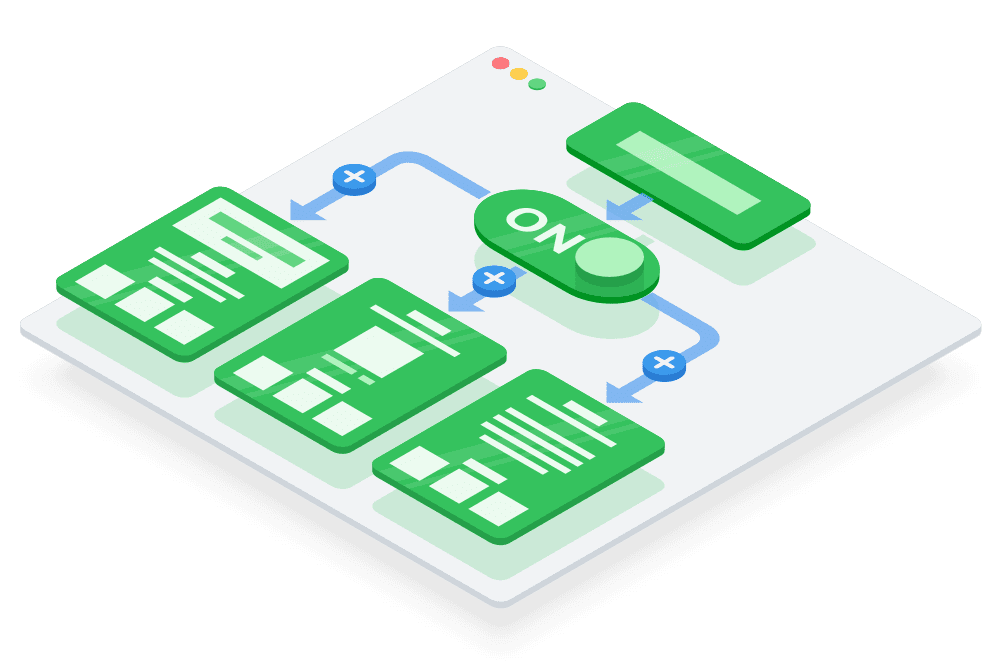 Ready templates
Use drip scenarios verified by many other online-stores. Automate upsells, reactivate hibernating customers, minimize the abandoned cart number.
Abandoned cart
Reminder about abandoned cart
See but didn't buy
Thanks for purchase
The best for month
Interrupted search query
Leaved category
The product is in stock again
Price is got low
Regular purchase
Drips are better than trigger emails
Unlike usual trigger emails, a drip is not a single message, but a sequence of messages. It allows you to divide your audience into smaller segments, to deliver a personalized message to each client and to increase client conversion rate.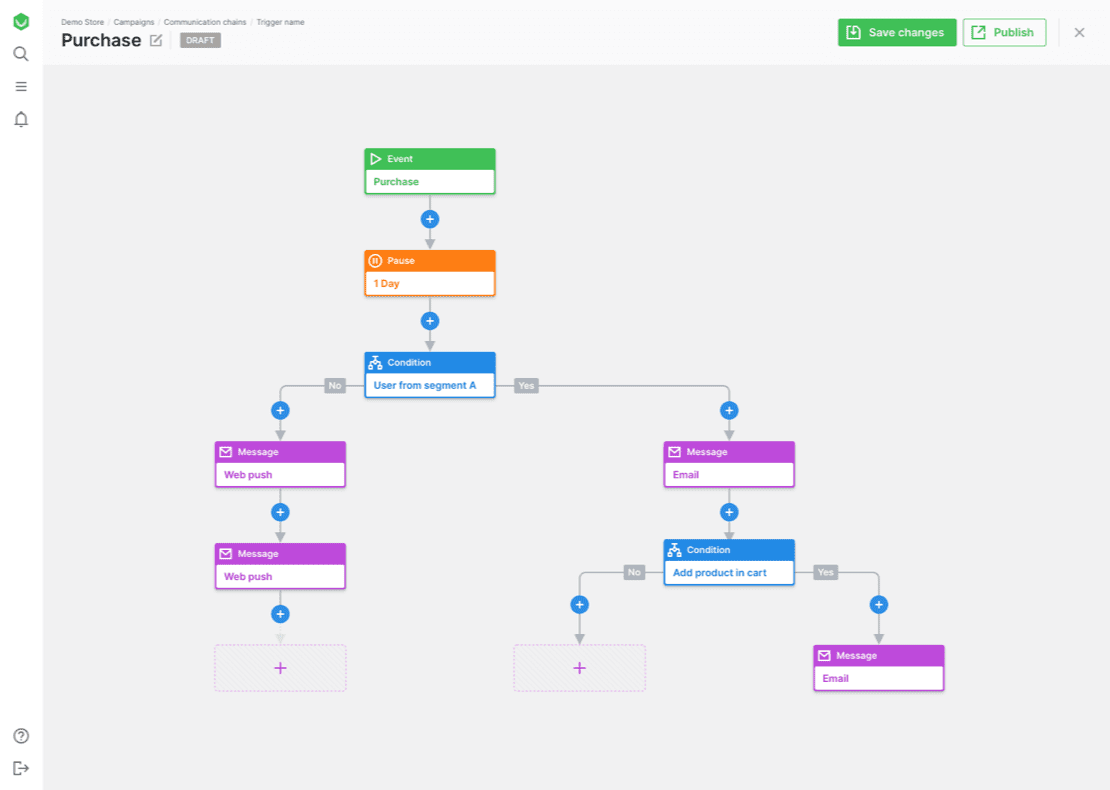 Write and design
To make a drip, you need just two things.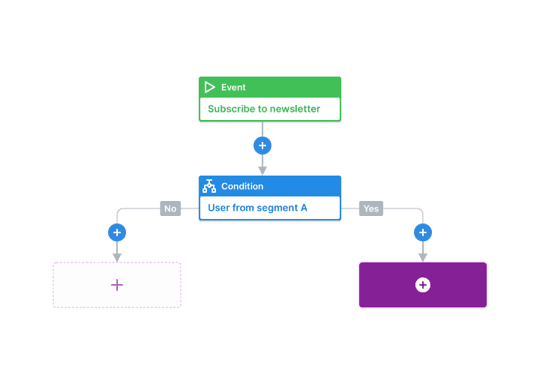 Set the logic
Select the conditions of delivery of emails and pushes to your clients. It is made in minutes in the graphic editor.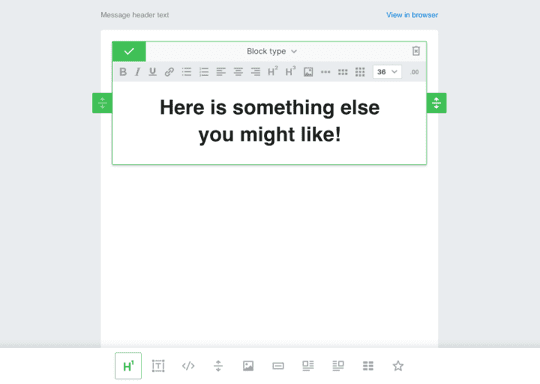 Design messages
Prepare content for emails or pushes — the material your clients will receive in the drips.
Develop without developers
You will learn to set drip working logic in several minutes and will be able to test your assumptions without drawing technical staff from their work.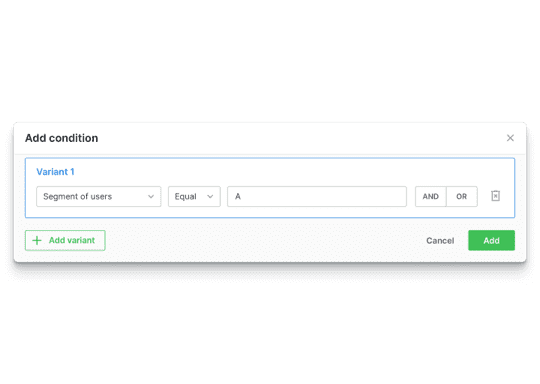 Conditions and control flow
Decide on the cases in which each trigger drip or a separate bulk message will be launched and stopped.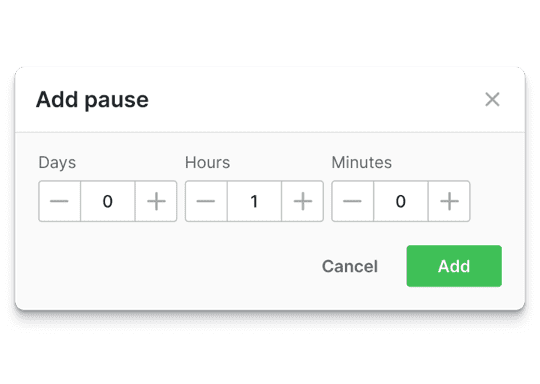 Schedules and delays
Set a delay time after which the message will be dispatched.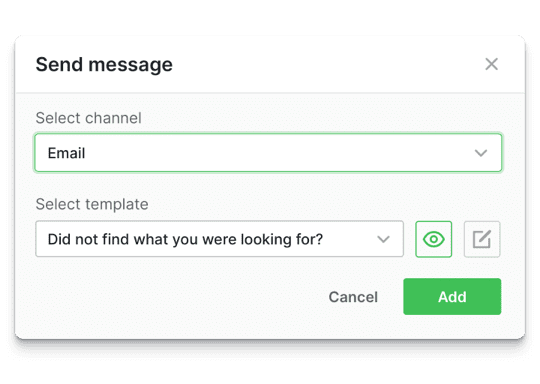 Any channel
Choose email or push and the message to be sent in the case.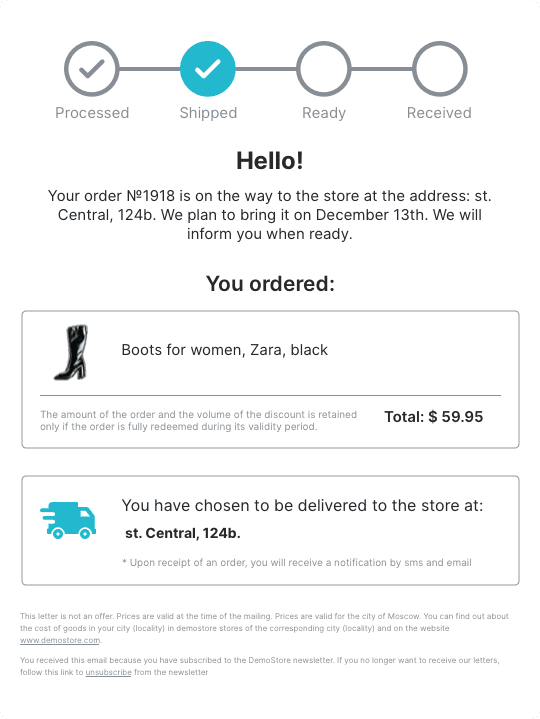 Transactional letters
Automatically notify customers about their order status, bonus accrual or any other event. Monitor statistics in your account.
Performance approach
You will be able to test various scenarios and get comprehensive and transparent reports on the tool performance.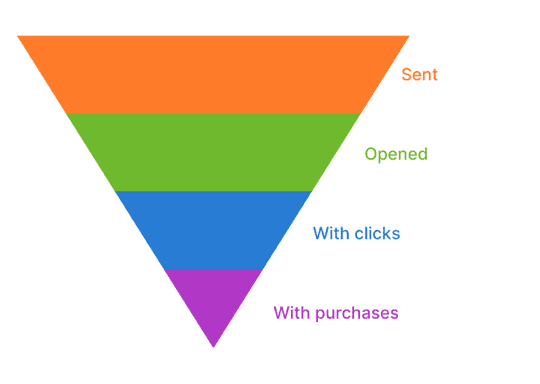 Monitor KPIs of the whole drip
You'll see a comprehensive picture of dispatches, openings, clicks, purchases from the drip, rejections and unsubscriptions.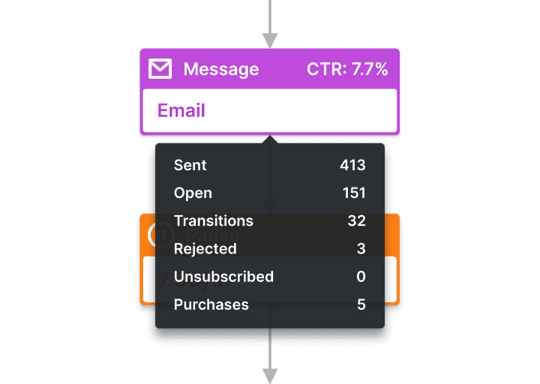 View detailed report
Reveal the bottleneck of the whole drip and high performing messages.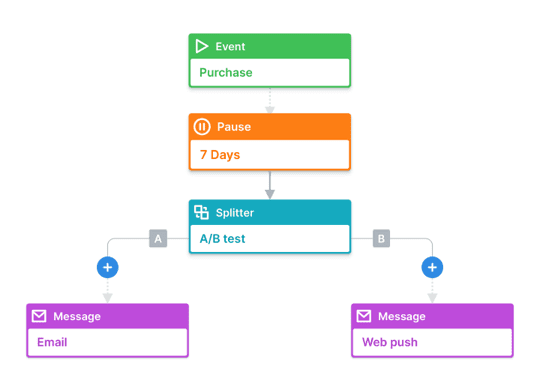 Launch A/B test
Just add a control flow in the right place to compare several scenarios.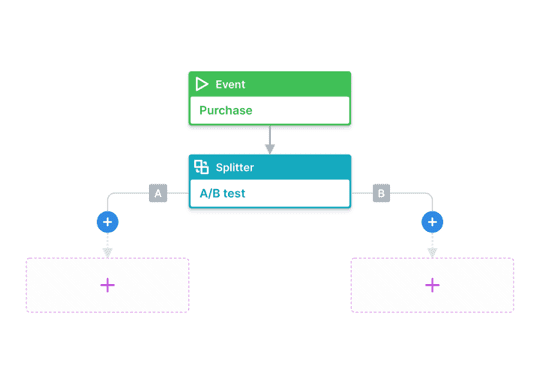 Keep the best version
You'll see comprehensive test results and find out which scenario works better.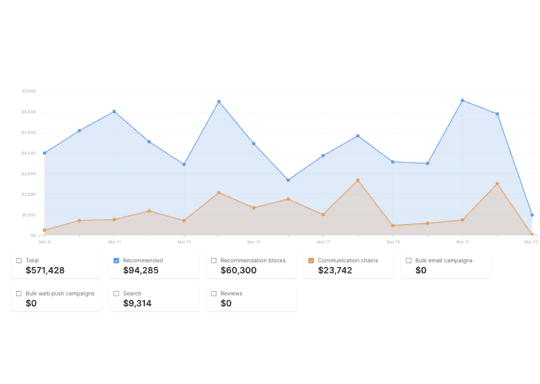 Count income
You see not just results of the drip, but total returns brought by the tool in any given period.
You're in a Good Company
REES46 is trusted by online retailers and brands around the world.
M
Monthly visitors:
less than 25K /mo
Product recommendations
Personalized search
Programmatic pop-ups
Trigger chains
Email campaigns
Web push campaigns
Mobile push campaigns
SMS campaigns
Transactional campaigns
Cascade campaigns
Detailed reports
Product reviews
Embedded scripts
Dynamic segments
L
Monthly visitors:
from 25К to 50К /mo
Product recommendations
Personalized search
Programmatic pop-ups
Trigger chains
Email campaigns
Web push campaigns
Mobile push campaigns
SMS campaigns
Transactional campaigns
Cascade campaigns
Detailed reports
Product reviews
Embedded scripts
Dynamic segments
XL
Monthly visitors:
more than 50К /mo
Everything from plan L plus:
Promo codes
NPS 360°
CRM
CDP
RFM
ROPO reports
Banners management
Storefront merchandising
Category listing personalization
Omnichannel analytics
URL shortener
Raw data access
On-premise setup
Retargeting for Facebook, Google Ads, Yandex β
Personal manager
Priority support