Other opportunities
CDP
Specialized CDP to work with e-commerce and retail simultaneously.
Variety of options: from a segmentation tool, RFM reports and loyalty program creation to built-in sales tools.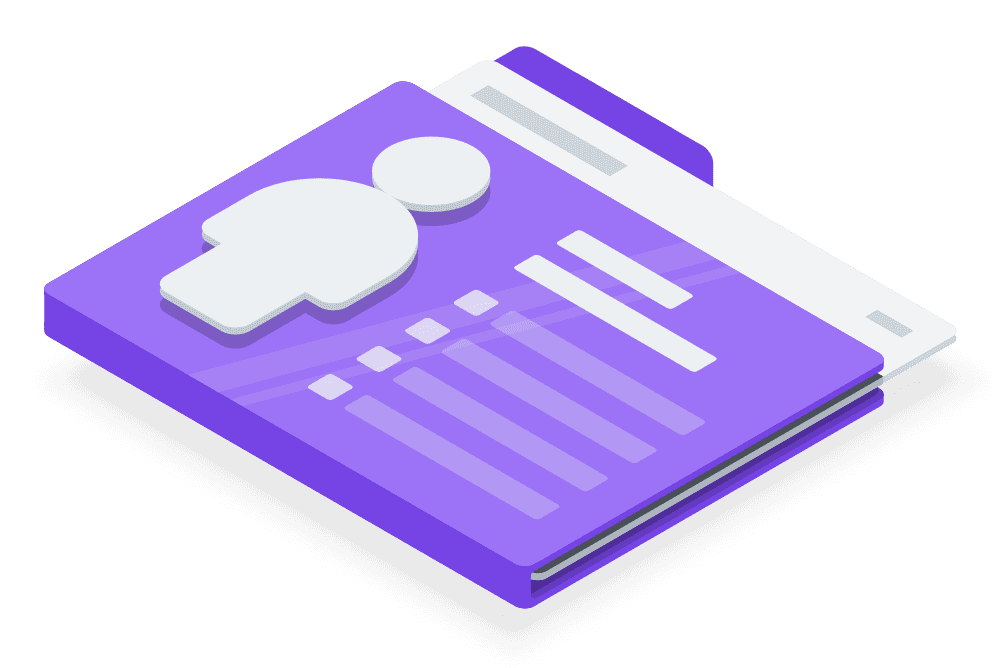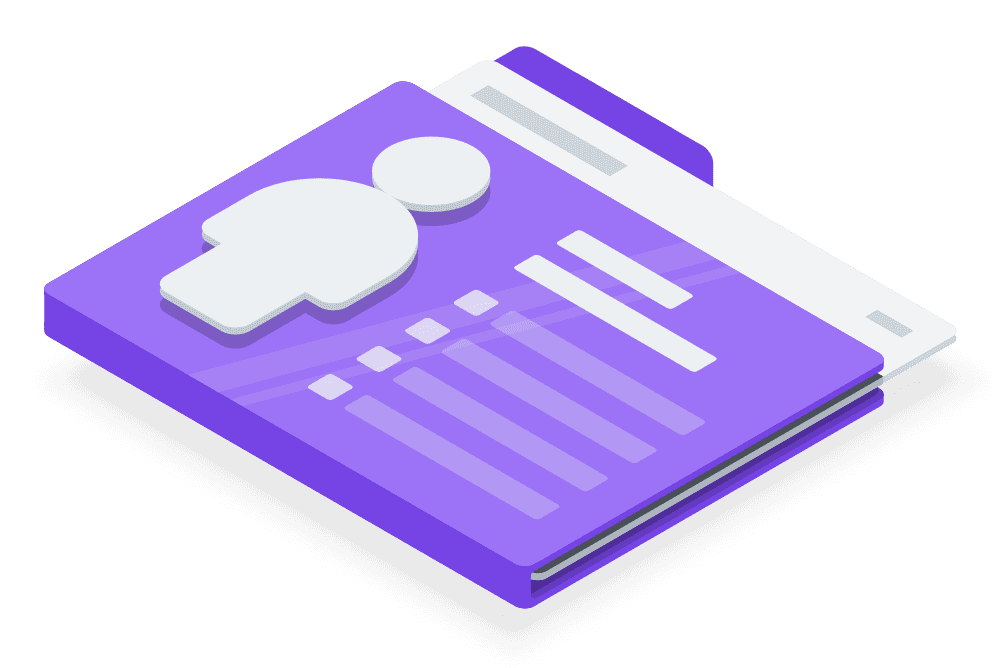 Online + offline
You always have up-to-date information about your online and retail stores at your fingertips.
Client profile
All data: contacts, purchase history, activity, average bill, support calls, loyalty level.
Segmentation
Enhanced uploading segments and ABC and RFM segments to get better results.
Sales growth
Cross-selling automatization, base reactivation. Client conversion from single to multiple categories.
Satisfaction evaluation
Goods, delivery, stuff. Collection and processing of feedbacks.
10 marketing tools
Increase check and conversion, life-time value, automate communication with customers.
Customer database
You have an up-to-date base about customers and their recent activities that is always available. Send special offers, subscribe to a workflow or contact customers directly without leaving the profile.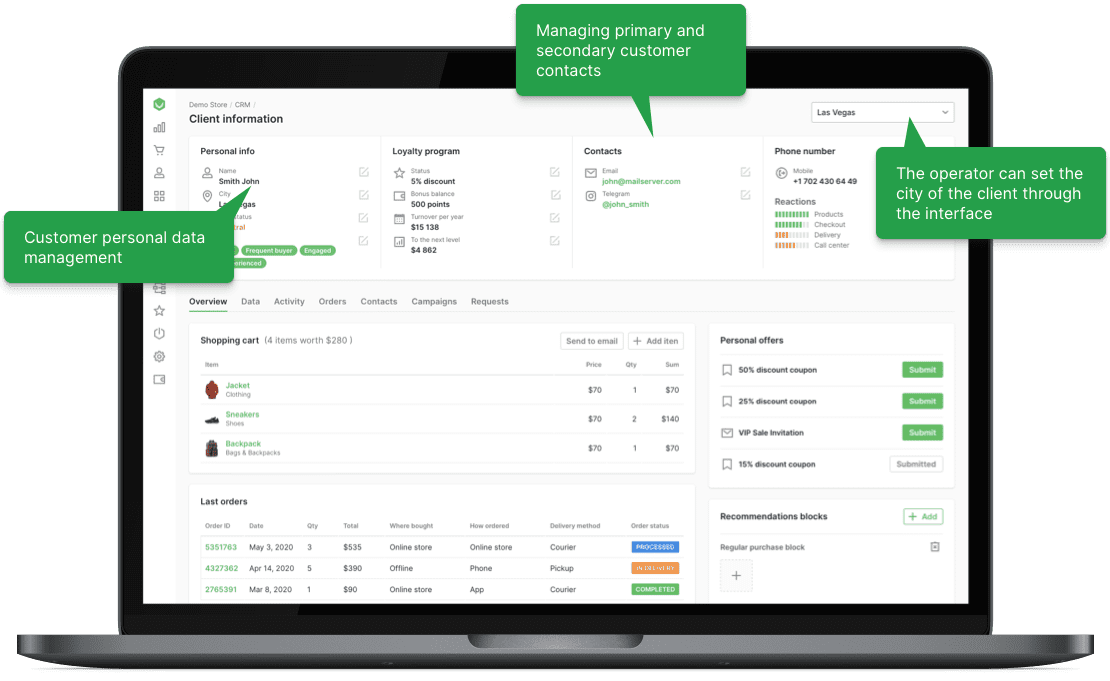 Client's personal data. Can be downloaded automatically from the web-site, imported or edited manually.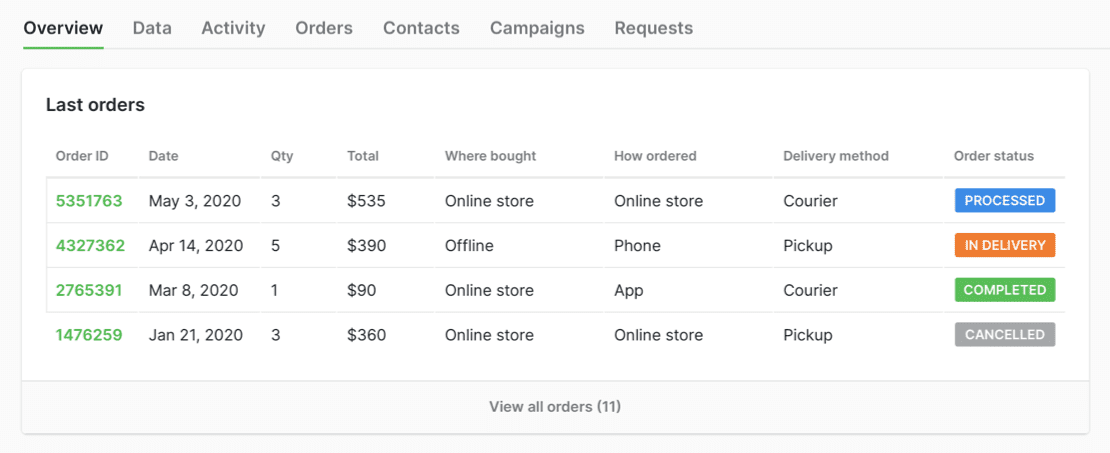 Order history (online and offline) and status.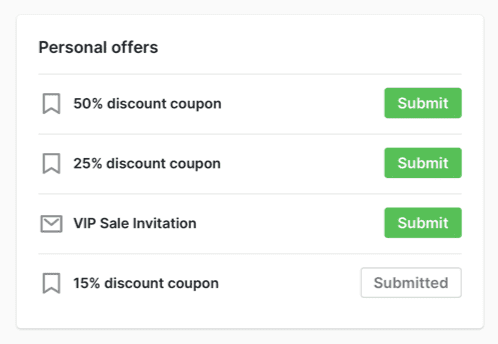 Special offers that can be sent to the customer - even during a phone call.

Activity history, recommended products can be added to the shopping cart from CDP.

Support and review history. Reviews can be left on the website.
Segmentation and Analytics
REES46 automatically identifies basic segments, socio-demo and specific segments that are relevant for your industry.
ABC income and geography segmentation.
Gender, age, shoe and clothing size, marital status.
Skin and hair type and condition, predisposition to any allergies.
Stage of house renewal, apartment or detached house, professional worker or amateur.
Number, gender and age of children.
Number, breed and age of pets.
Car, its model and features.
Traveling, its frequency, destination and price segment.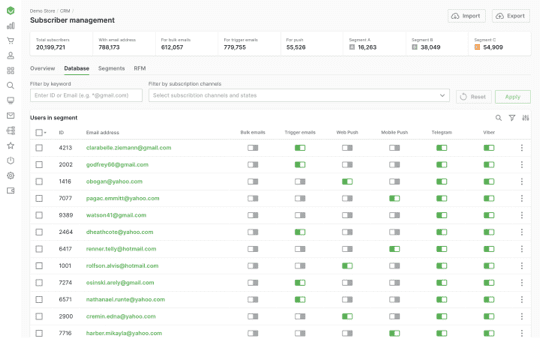 Base management
Group customers into segments, choose delivery channels for each customer.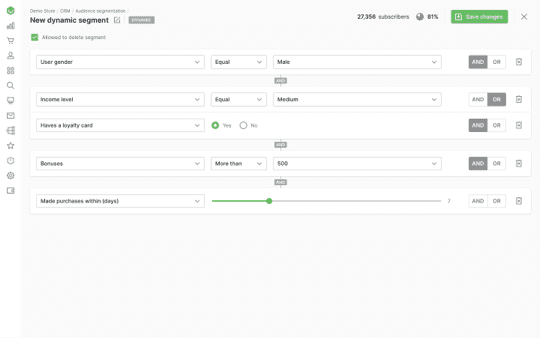 Automatically updating segments
Create dynamic segments with given settings where only certain site visitors would be directed to.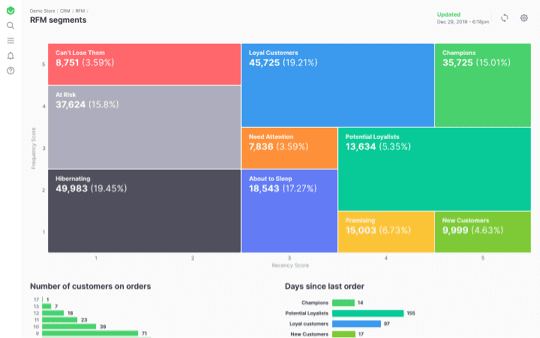 Transparent analytics
Evaluate customers by RFM and plan a marketing strategy for each customer group.
You're in a Good Company
REES46 is trusted by online retailers and brands around the world.
M
Monthly visitors:
less than 25K /mo
Product recommendations
Personalized search
Programmatic pop-ups
Trigger chains
Email campaigns
Web push campaigns
Mobile push campaigns
SMS campaigns
Transactional campaigns
Cascade campaigns
Detailed reports
Product reviews
Embedded scripts
Dynamic segments
L
Monthly visitors:
from 25К to 50К /mo
Product recommendations
Personalized search
Programmatic pop-ups
Trigger chains
Email campaigns
Web push campaigns
Mobile push campaigns
SMS campaigns
Transactional campaigns
Cascade campaigns
Detailed reports
Product reviews
Embedded scripts
Dynamic segments
XL
Monthly visitors:
more than 50К /mo
Everything from plan L plus:
Promo codes
NPS 360°
CRM
CDP
RFM
ROPO reports
Banners management
Storefront merchandising
Category listing personalization
Omnichannel analytics
URL shortener
Raw data access
On-premise setup
Retargeting for Facebook, Google Ads, Yandex β
Personal manager
Priority support